NISS Global offers a compliant turnkey program for in-cabin clean air utilizing the patented technology of Sy-Klone® products and our total service solution.
Reduce Silica Exposure In Cabin Enclosures.

Stay Compliant with MSHA's Silica Enforcement Initiative & ISO 23875.

Reduce CO₂ Fatigue, Increase Operator Productivity.
MSHA's Silica Enforcement Initiative & ISO 23875
MSHA's Silica Enforcement Initiative protects Coal and Metal and Nonmetal (MNM) miners' health by limiting their exposures to respirable crystalline silica.
ISO 23875 Mining: Cabin Air Quality creates a consistent approach to designing, testing, operating, and maintaining operator enclosures with respect to air quality.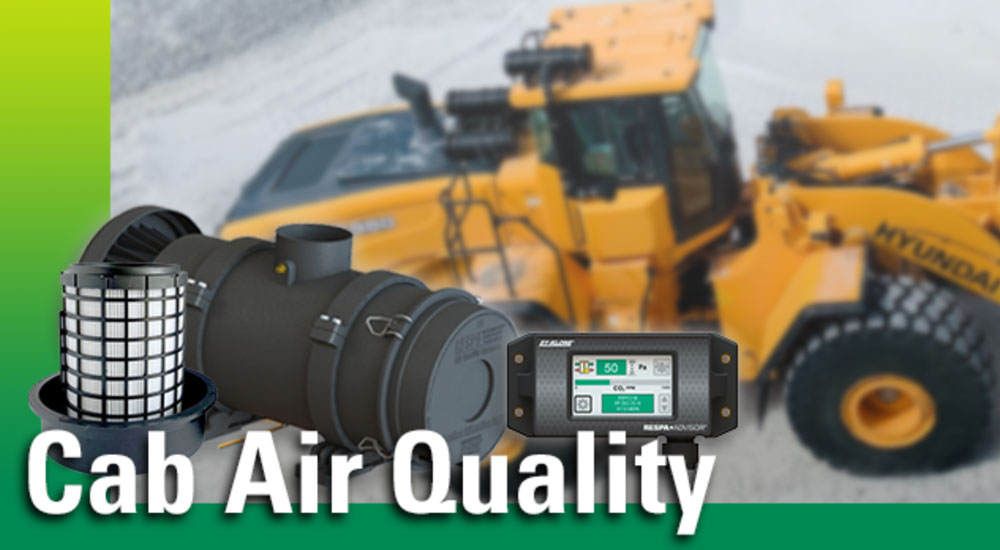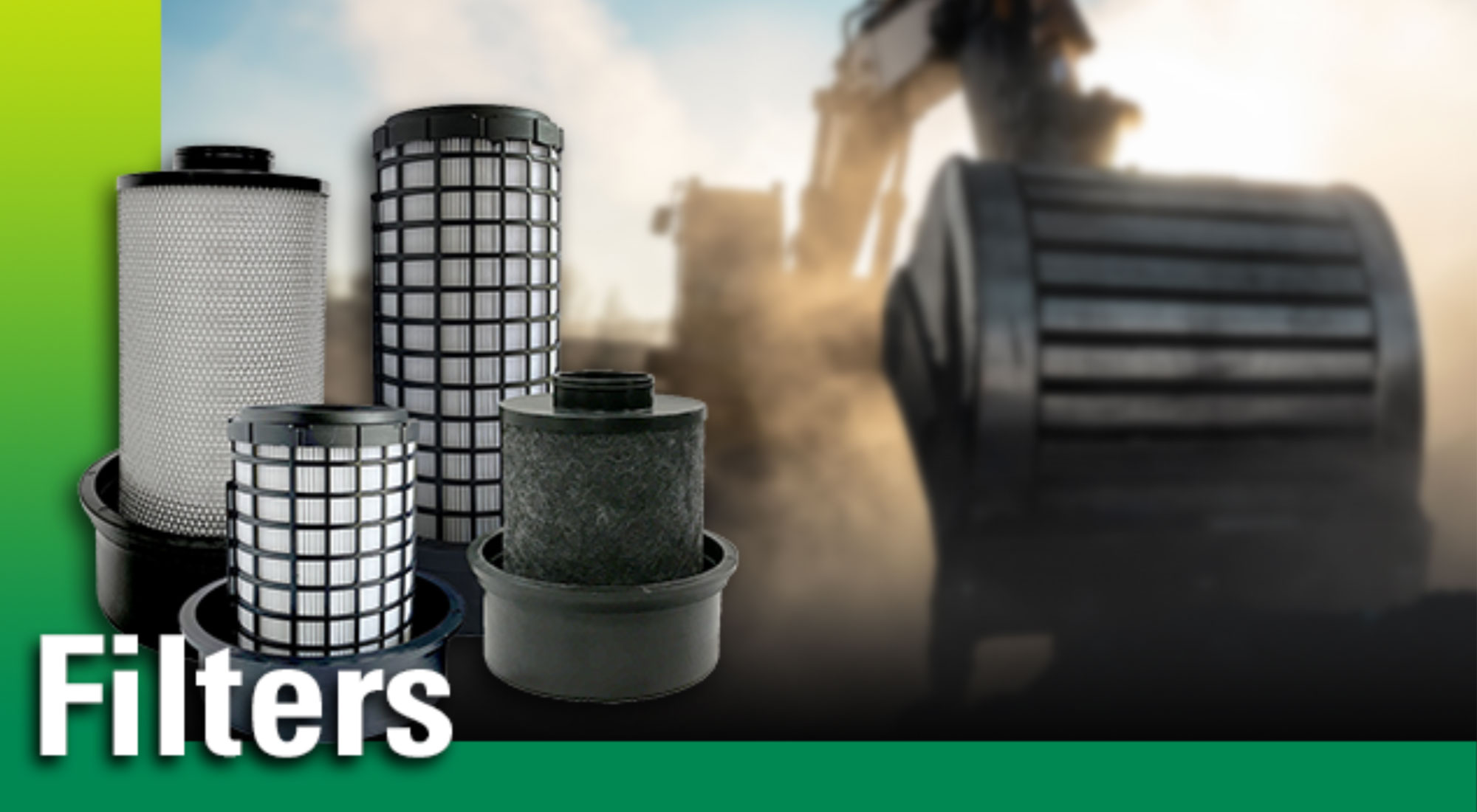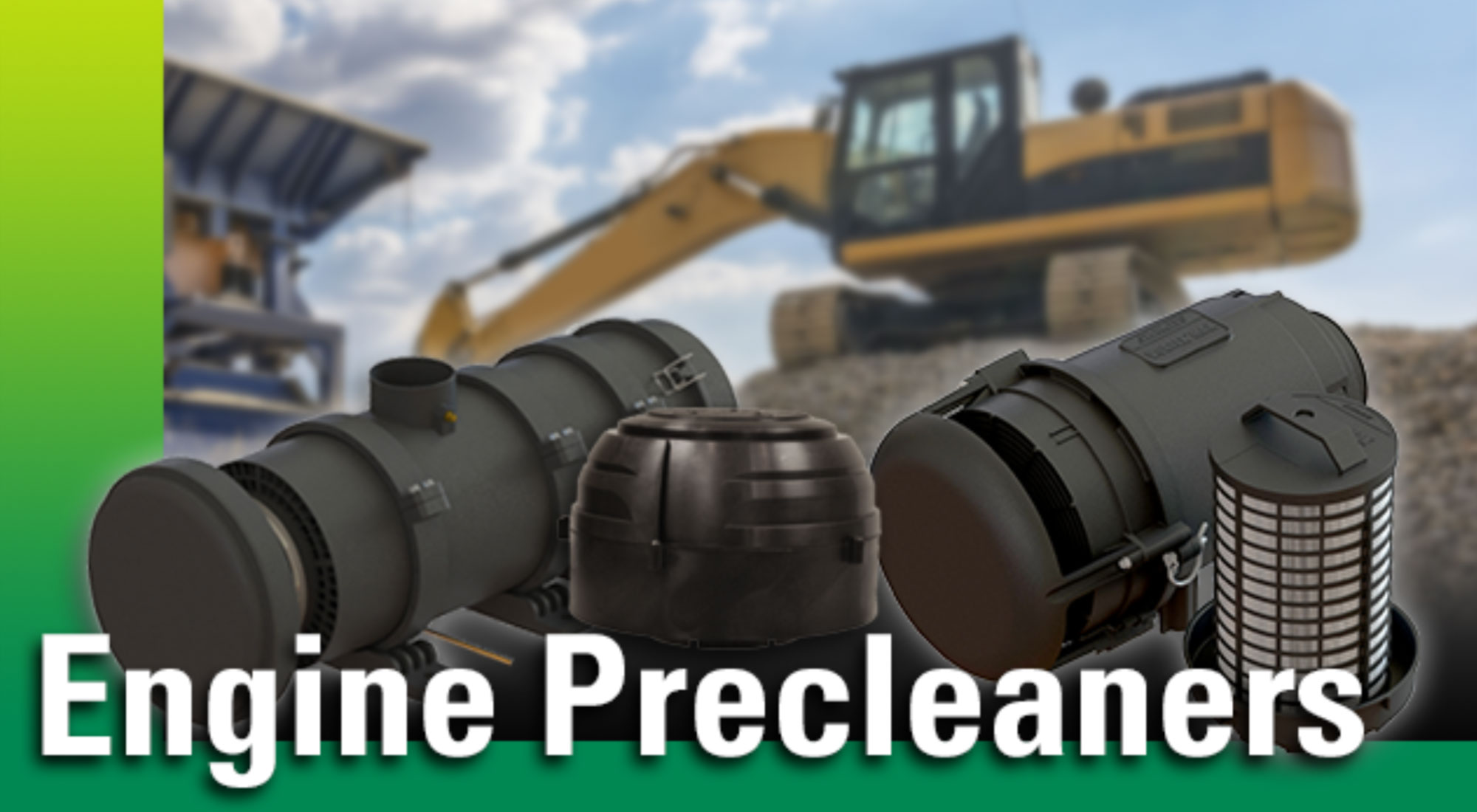 Patented technology integrates pre-cleaner, pressurizer, and high-efficiency filtration into a single, compact system. The only system available with automatic filter blow out technology.

Meet exposure reduction goals along with health and safety initiatives.

Reduce downtime & increase productivity. High-efficiency filtration arrests microscopic particles extending HVAC system maintenance intervals and filter life.

Achieve MSHA Silica Enforcement Initiative & ISO 23875 Cab Air Quality Standard compliance.
Sy-Klone Cab & Enclosure Products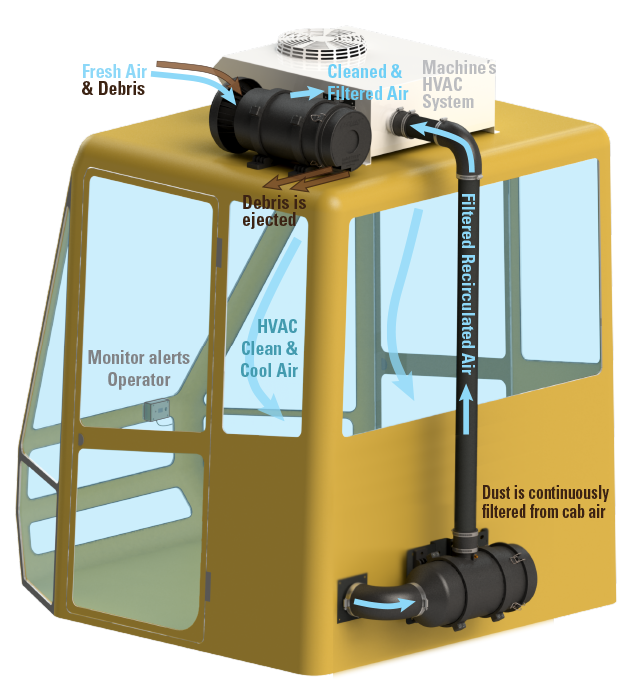 The "Sy-Klone Effect"
Dirty air enters pre-cleaner housing.
Debris-laden air directed into rotation – a "Sy-Klone" – pushing debris outside walls through centrifugal force. Debris rotates towards outlet end. The Sy-Klone system is the only system with automatic blow out technology.
Debris is ejected through ejection port, and fine dust that remains passes through Sy-Kone's self-cleaning filter.
After passing through high-efficiency filter, clean air is passed downstream to HVAC system through outlet end.
Sy-Klone filters feature high-tech filtration media which arrests biological nanoparticles, including those the size of the COVID-19 virus, and other harmful contaminants frequently found on jobsites, such as diesel particulate matter (DPM) and respirable crystalline silica (RCS).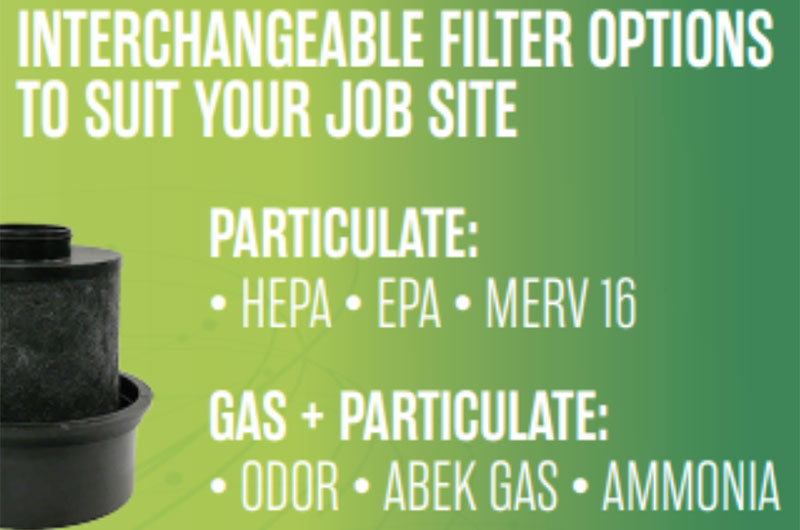 NISS Total Solution Deliverables:
A Turnkey Service Solution For A Compliant In-Cabin System
Installation of an ISO certified Sy-Klone pre-cleaner system.

GO-LIVE testing and Operator Training.

ISO Certification and Documentation.

Maintenance Exposure Rate Reporting.

Planned Maintenance Testing, Re-Certification and Complete Documentation.

A successful program is determined by passing MSHA's Silica Enforcement Initiative and ISO 23875 testing criteria at each Planned Maintenance.
Sy-Klone Engine Pre-Cleaners for Heavy Equipment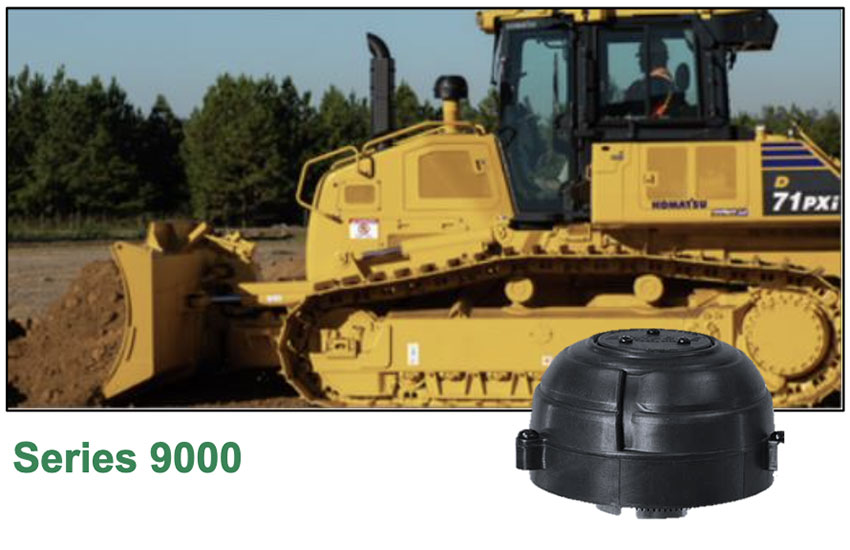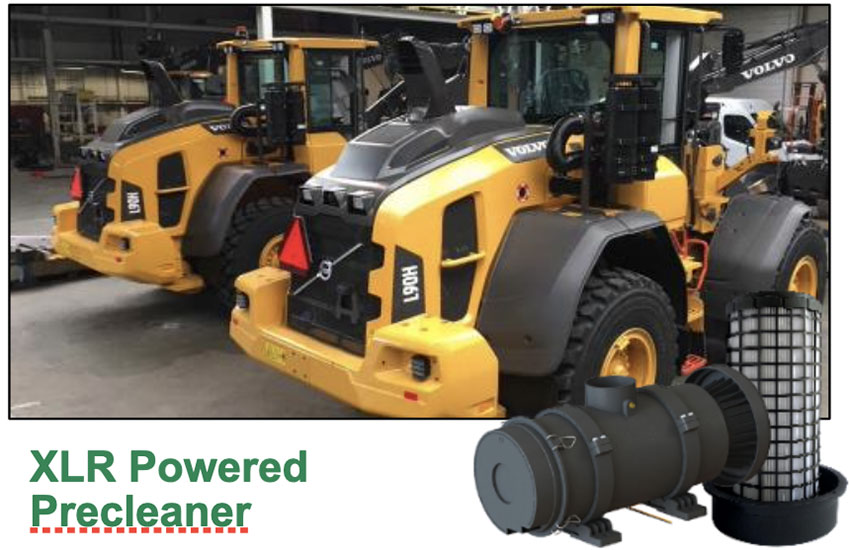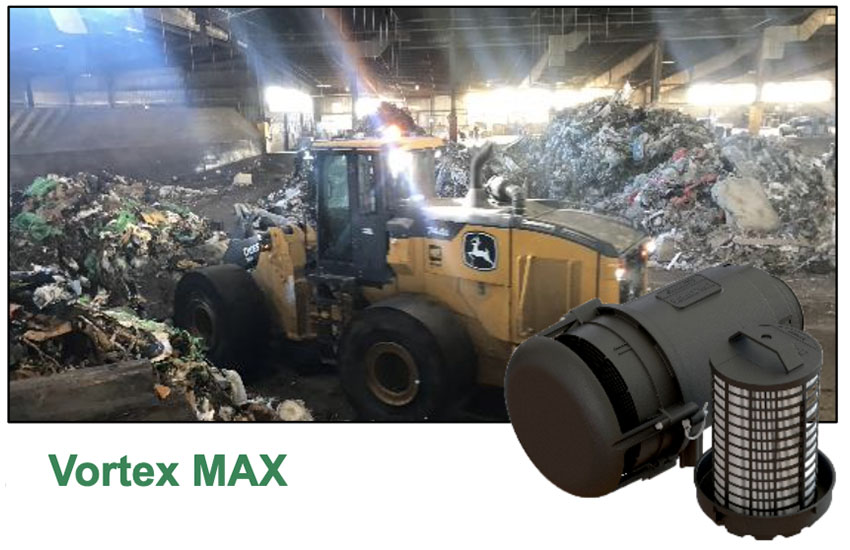 Meeting the demands of the Tier 3 and Tier 4 engines requires properly sized precleaners to optimize efficiency and minimize restriction. Sy-Klone International offers a variety of options to ensure your goals are met. From simple single-stage precleaning to robust powered precleaning options for extreme debris, Sy-Klone products can help protect your equipment and greatly extend filter life while keeping restriction and costs to a minimum. Sy-Klone is the only system with automative blow out technology which reduces costly downtime. With 30 years of experience in setting the standard in disruptive technology, Sy-Klone offers you the most patented and proven precleaning options on the market today.
Our Mission
Nasco Industrial Services & Supply (NISS) will give our customers the best products and services they can find globally, while providing the information necessary to make informed buying and planning decisions.
Get a Quote For Your Project